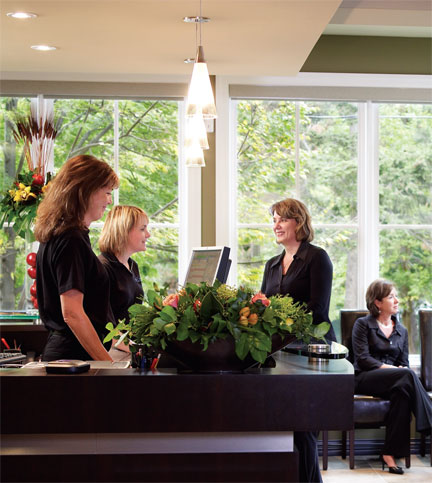 Lakeshore Clinic offers more than just massage.
Visit the chiropractic side of Lakeshore Clinic at www.lakeshorechiropractic.com

Lakeshore Clinic
Massage Therapy Centre
Expect a great experience from the moment you step through our doors.
Hear the gentle sounds of the tranquil water feature, friendly greetings from our helpful staff and prompt service that allows you to proceed to enjoy a spectacular massage. It's all the little touches; like the sheepskin heated tables, lavender eye cushions, aromatherapy essential oils, hot palms techniques, relaxing music (bring your own ipod if you wish) and a parting gift of cold bottled spring water and epsoms salts, that will make your massage experience exceptional at Lakeshore Clinic. 
You truly will get "the best massage in town"
>> Read more about the types of massage Lakeshore Clinic has to offer.